Students will begin the Digital Citizenship unit. They will learn about being safe, responsible, and respectful online.
Complete today's challenges to get your digital badges!
---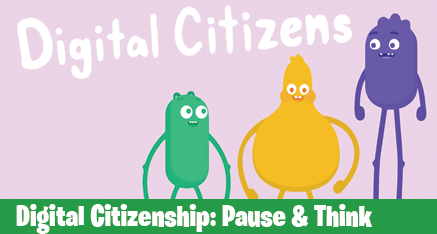 Digital Citizenship Challenge :
Pause & Think Online
There are lots of things to think about when it comes to being a responsible digital citizen. At school your child is learning all about it, and now they can show you what they know!
---